NEW EVERSTART 75AH BATTERY.
Updated 1 year ago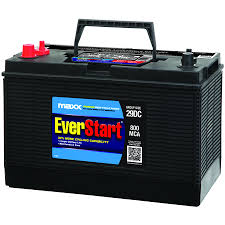 No vehicle information is available for this part yet
The EVERSTART Calcium maintenance free Battery made in korea, which is one of the best car batteries in the market. The features include: long service life & a reliable power booster for all cars. It has a secured, unique design and well formed with a charge level indicator. INDICATOR CONDTION (Magic Eye): Indicating green= GOOD Indicating white= NEEDS CHARGING Indicating red= REPLACED Rectangular in shape wrapped in a carton case.
There are no specifications for this listing yet
There are no reviews for this listing yet
Here are some part numbers
₦17,000.00
ATTAH FESTUS

Ikeja, Lagos, Nigeria
Disclaimer
- Do not pay in advance even for the delivery
- Try to meet at a safe location
- Check the item BEFORE you buy it